Fred Nile parts ways with NSW parliament after 40 years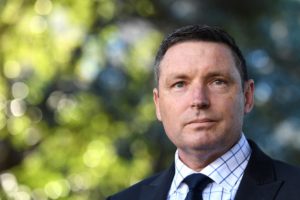 Christian Democratic Party founder and 40-year veteran of the NSW parliament, Fred Nile, will retire from politics in November.
Reverend Nile will likely be succeeded by Lyle Shelton, the former head of the Australian Christian Lobby who is best known for his vigorous opposition to marriage equality and support of Christian rugby player Israel Folau.
Mr Nile, 86, announced his retirement on Sunday night, saying it had been the "privilege of [his] life to represent Christ's values in the parliament on behalf of the citizens of this great state".
Mr Nile recommended Mr Shelton replace him, and the CDP's state board unanimously agreed.
But Mr Shelton…