Cat rescued by firefighter after it got stranded on the ledge of an 18-storey building in Sydney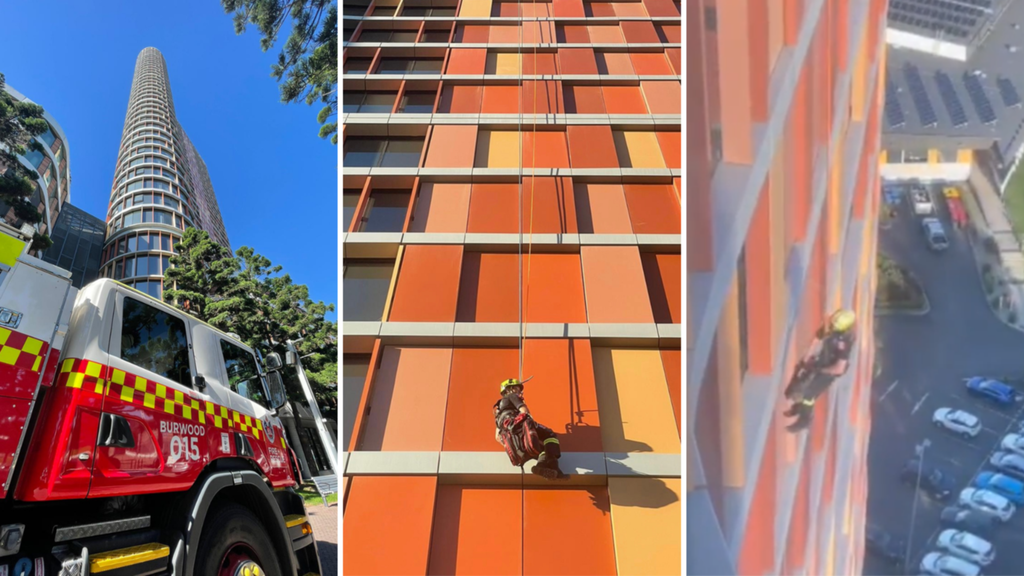 Cats are usually fearless, but one cat might stay away from heights for some time following a hair-raising incident on the weekend.
Around 12.30pm Saturday, firefighters were called to rescue a cat.
Watch the incredible rescue in the video player above
But rather than being a typical cat stuck in a tree, this cat, Abito, had got itself into a much interesting quandary.
Abito was stuck on a ledge on the 18th floor of the Boomerang Apartments in Olympic Park, Sydney – which is around 60m high.
Click here to view the original article.